Bowling Shirts - On Hand
NEW! Polos Under $20
His & Hers Bowling Shirts
Ladies Bowling Shirts
Bowling Jackets
Bowling Designs
Other Apparel
Terms and Conditions
Map
About Us
Contact Us
HOME
Apparel Index






Bowling Shirts - On Hand
Ladies Bowling Shirts
Bowling Jackets
Bowling Designs
Other Apparel
Terms and Conditions
Map
About Us
Contact Us
Home
Apparel Index
Thank you for visiting American Bowling Apparel and considering us for your next bowling apparel purchase.
Located in Cincinnati, OH., American Bowling Apparel is the largest manufacturer/retail distributor of embroidered and screen printed bowling apparel in the WORLD with shipments going to Sweden, Australia, Guam, the UAE, Bermuda, the Netherlands, Israel, Barbados, Brazil, Mexico, France, New Zealand, Canada, Denmark, Puerto Rico, Samoa, Japan, the Czech Republic, Trinidad, Singapore, the United Kingdom, Germany, China, the Philippines, Aruba, Italy, Finland, Jamaica, the Dominican Republic, Switzerland, Ireland, and to our service men and women in Iraq and Afghanistan. Our bowling apparel is worn by PBA professionals, high schools, colleges, and even well-known celebrities on television.
Our on-line catalog features a gigantic selection of modern and vintage bowling shirts and jackets that can be embroidered or screen printed with your bowling team logo and names. Or, if you don't have a bowling logo, you are welcome to use one of our in-stock bowling embroidery or screen printing designs.
Our mission is to provide high-quality and fashionable apparel, as well as extremely effective promotional products and advertising specialties, to our large and small corporate, racing, and bowling clients worldwide. We do this with exceptional customer service that insures prompt and dependable order turnaround and delivery.
Our values are the foundation of our success:
Service is our passion. We go above and beyond to create loyalty one customer at a time.
Honesty and Integrity. We conduct ourselves in an open, honest, and fair manner, building trust in all of our business relationships.
Teamwork. We believe the team is stronger than the individual - There is no "i" in "team"! We build on each other's creativity and knowledge because we know that together we make better decisions, create better products, and experience more success.
Excellence towards our unwavering commitment to quality, professionalism, and innovation. We constantly strive for perfection in all that we do to sustain our competitive advantage.
Respect and Caring for our customers and each other, as we are amongst people of diverse backgrounds, ages, and perspectives.
Fun is essential to our success, for our customers and for ourselves. It would not be odd to see us playing practical jokes on each other, receiving unexpected visits from some of our children and grandchildren, or even getting dressed up for Halloween!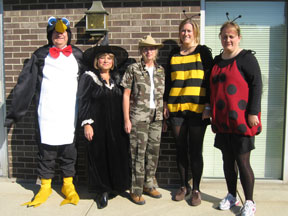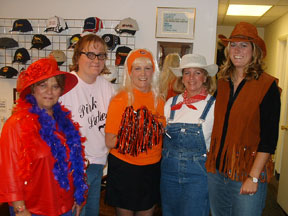 Please note that our website does not utilize "grocery cart" technology. After 20 years in business...we still like to talk to our customers! Call us toll free (888) 775-4800.
To order call (888) 775-4800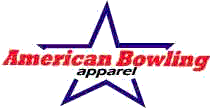 Mason, Ohio
Links:
Digitek Corp.
USA Racing Apparel
American Fishing Apparel
The Company Image