Welcome to AMERICAN BOWLING APPAREL, one of the LARGEST manufacturers/retail distributors of bowling shirts in the world!
Our on-line catalog features a gigantic selection of modern and vintage bowling shirts and jackets that can be embroidered or screen printed with your bowling team logo and names. Or, if you don't have a bowling logo, you are welcome to use one of our in-stock bowling embroidery designs.
All of our apparel are perfect for the professional or casual bowler. High schools, universities, and corporations wear our apparel for league play, tournaments, and special events like trade shows. In fact, our private brand, "American Bowling Apparel," is used by the major movie studios in production scenes and are also worn by cast members and production crews on nationally syndicated TV shows!
Finally... you now have a complete source for companion "His & Hers," "Ladies," and "Youth" bowling shirts! In addition to providing the largest selection of unisex styles available, we offer the largest selection of "His & Hers," "Ladies," and "Youth" bowling shirts. Just clink on the link to the left. Remember to check back frequently! We are constantly adding new colors and styles to our already complete line of bowling shirts.
Browse through our on-line catalog and give us a toll free call at 888/775-4800 with any questions.
We regularly ship to customers in Denmark, Guam, the UAE, Bermuda, the Netherlands, Israel, Barbados, Brazil, Mexico, France, Sweden, New Zealand, Canada, Puerto Rico, Samoa, the Czech Republic, Singapore, the United Kingdom, Australia, Germany, Trinidad, Japan, China, the Philippines, Aruba, Italy, Finland, Jamaica, the Dominican Republic, Switzerland , and Ireland... just to name a few.
So browse through our catalog and give us a toll free call with any questions.
Please note that our website does not utilize "grocery cart" technology. After 20 years in business...we still like to talk to our customers! Call us toll free (888) 775-4800.
To order call (888) 775-4800
Bowling Shirts - On Hand l His & Hers Bowling Shirts l Ladies Bowling Shirts
l Youth Bowling Shirts
Bowling Jackets l Bowling Designs l Other Apparel l Shirt Index
About Us l Contact Us l Terms and Conditions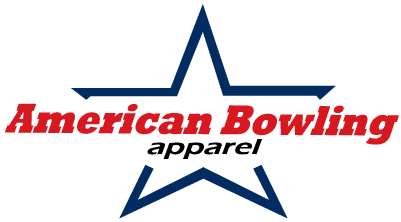 Mason, Ohio
Links:
Digitek Corp.
USA Racing Apparel
Email: info@AmericanBowlingApparel.com
American Bowling Apparel is a registered trade name of Digitek Corp.
Copyright © 2017 Digitek Corp.